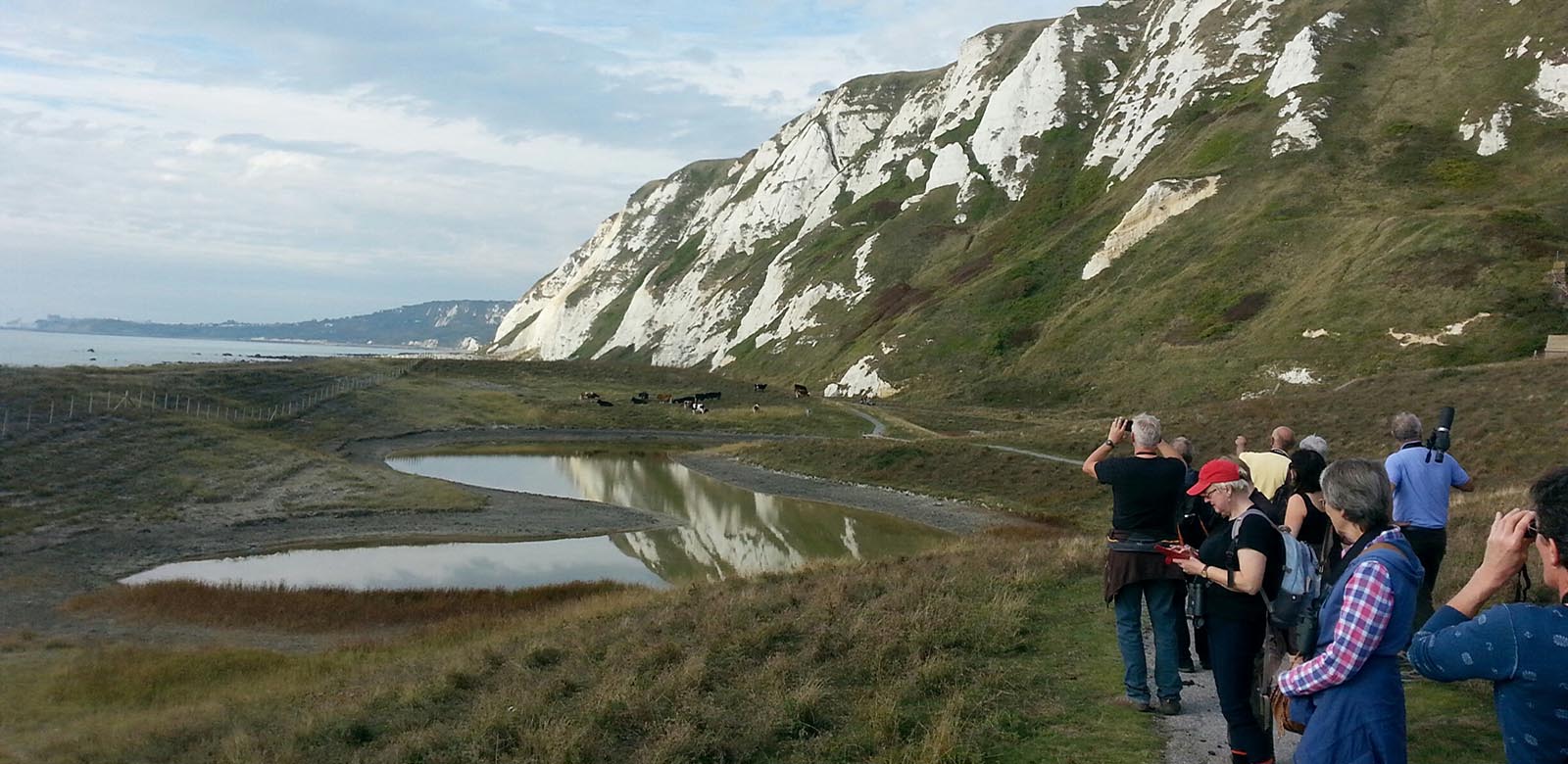 Volunteering opportunities
Join us either by being a volunteer ranger or taking part in volunteer days.
Volunteers play a vital role in running Samphire Hoe, either by being Volunteer Rangers or coming along on volunteer days. To find out more, please contact us or speak to one of the rangers.
Volunteer Days are held at the Hoe to help look after it, on a regular basis. Activities range from beach cleaning to sea couch grass planting and vegetation control.
To help with the day to day running of the Hoe, there is a vital team of Volunteer Rangers. They help to manage the site by keeping an eye on things, doing wildlife surveys, checking on the sheep grazing the banks and talking to visitors.
Missions of the Volunteer Rangers:
Welcoming and talking to visitors
Helping with the running of Samphire Hoe
Keeping an eye on the Hoe
Doing wildlife surveys
Checking on the sheep grazing on the Hoe.
Volunteer Rangers are provided with a polo shirt, sweatshirt, fleece jacket and a coat and all the necessary training. Their Samphire Hoe parking permit allows them free parking at any time.
Events
Samphire Hoe host regular events on a regular basis. Fond out all detailed information onthe events to come.
More information
Contact us
If you have any question about volunteering at Samphire Hoe or taking part in events, please contact our team.
More information