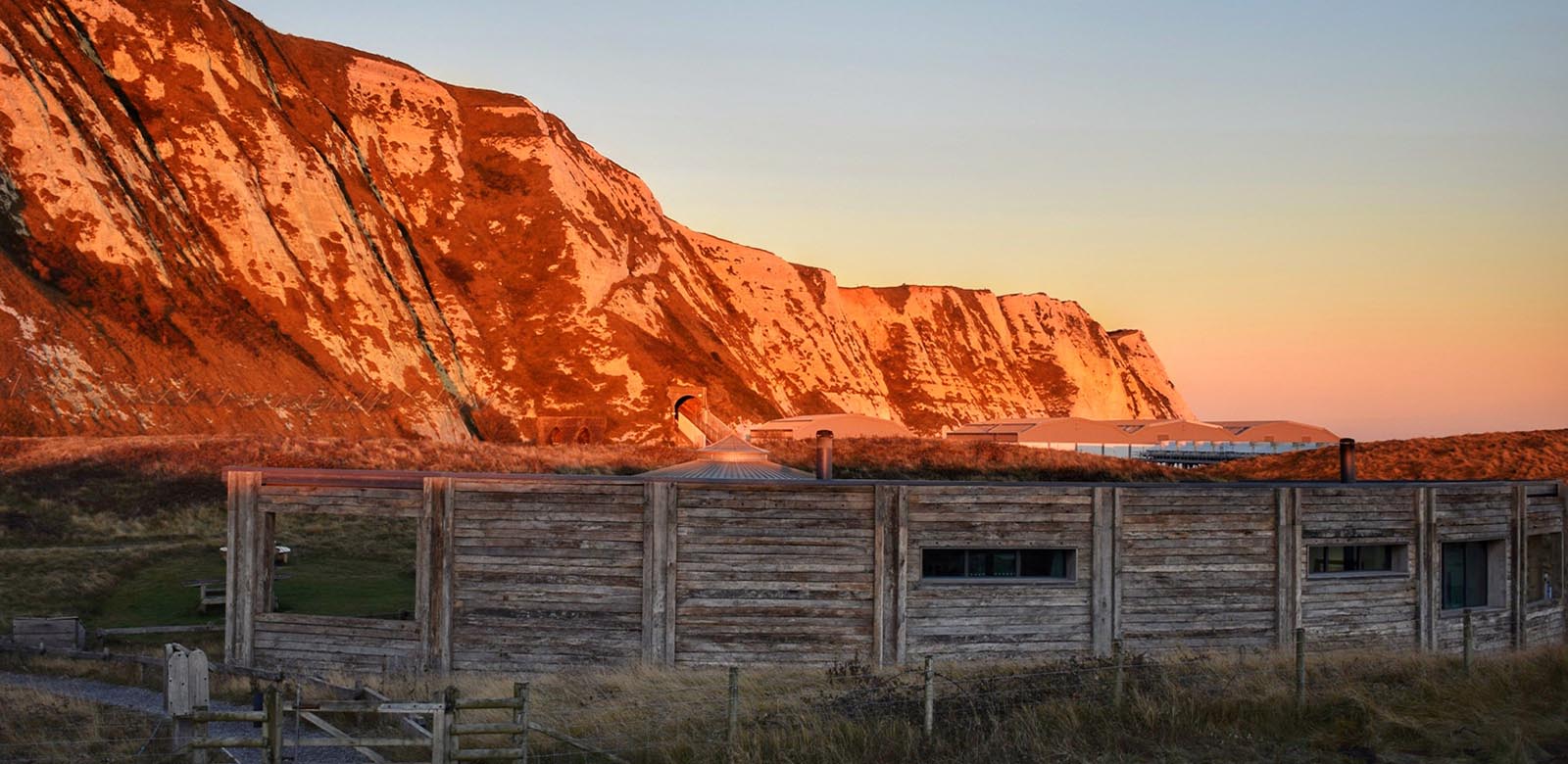 An extraordinary nature reserve in Kent
Created from scratch by Eurotunnel at the time of the construction of the Channel Tunnel.
After considerable discussion in which around 60 sites were proposed for the disposal of the Channel Tunnel spoil, it was decided that the option with the least adverse environmental impact was to reclaim land from the sea at the base of Shakespeare Cliff. There was already access to the site from the Dover to Folkestone railway line and through a tunnel in the cliff left from the 1970s tunnel attempt. The main advantage of this location was no need for any transportation of the spoil to another site and the creation of a large platform to be used as a work site as the Tunnel was dug.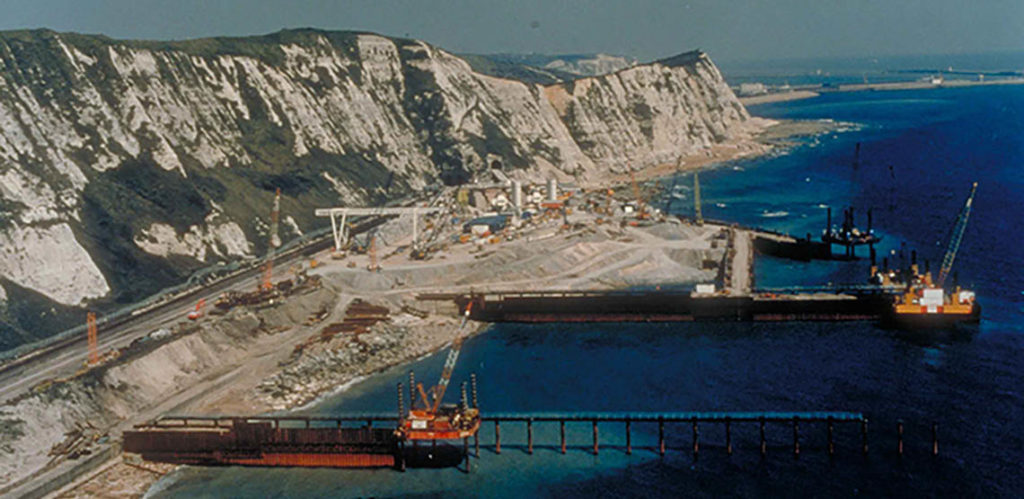 Extensive research revealed then that depositing spoil at the base of the cliff in artificial lagoons constructed with sheet piled walls was the most environmentally acceptable option. This also had the added advantage of providing an increased work area as tunnelling works progressed. Almost 5 millions of cubic metres of spoil extracted from the tunnels were deposited behind the 1,7 km long (just over 1 mile) sea wall, reclaiming some 45 hectares (111 acres) from the English Channel.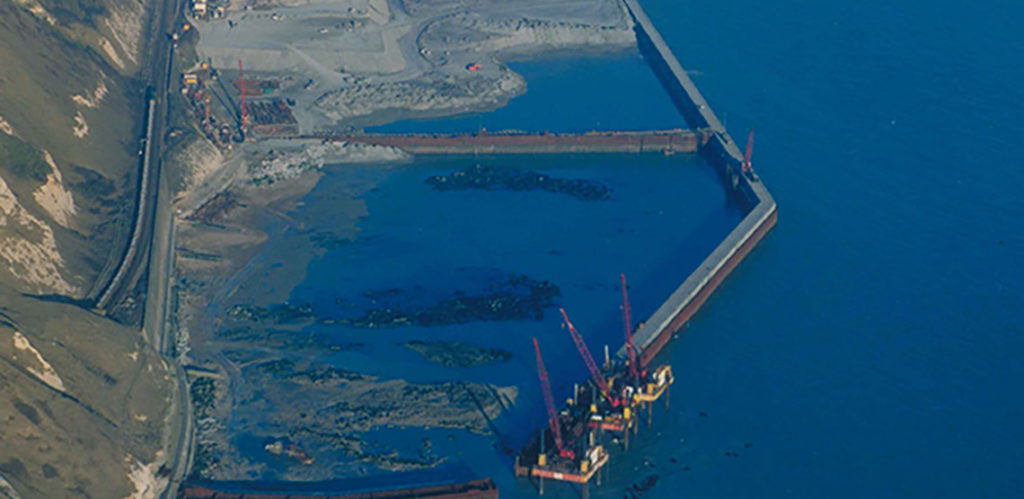 As the Tunnel boring machines cut the chalk marl, it was loaded onto rail tipper wagons, brought back along the Tunnel and then moved onto the surface by conveyor belt. 1.7km of sheet piling enclosed lagoons were then infilled with the chalk marl. The area became a 24hours a day work site, 7 days a week.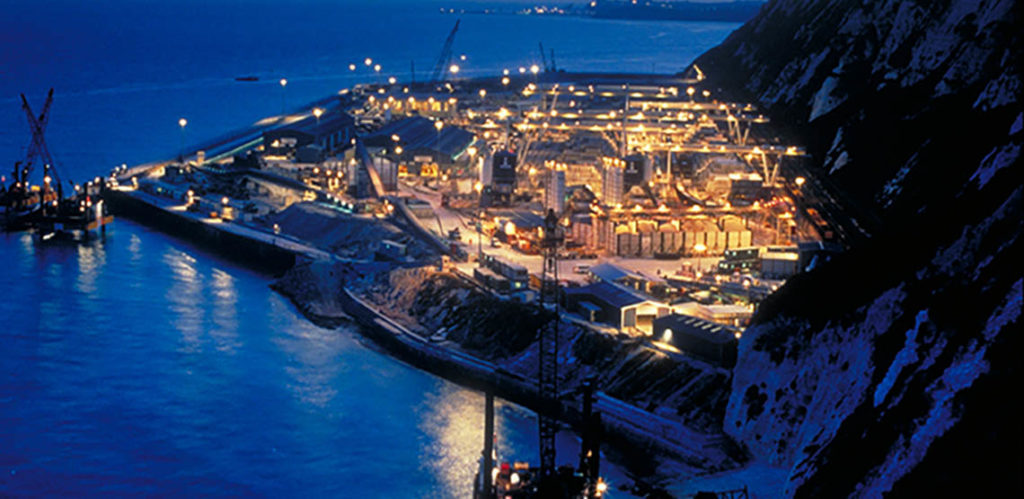 During the end of the construction phase, landscaping was progressively made to provide an undulating topography including some low lying wetlands.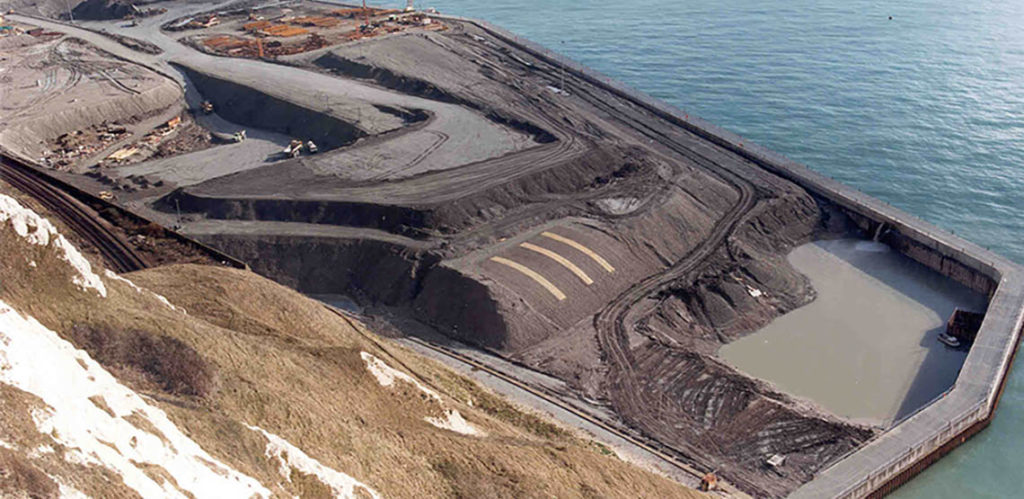 Once construction works were completed at the end of 1993, the contractor's buildings were removed and final landscaping done.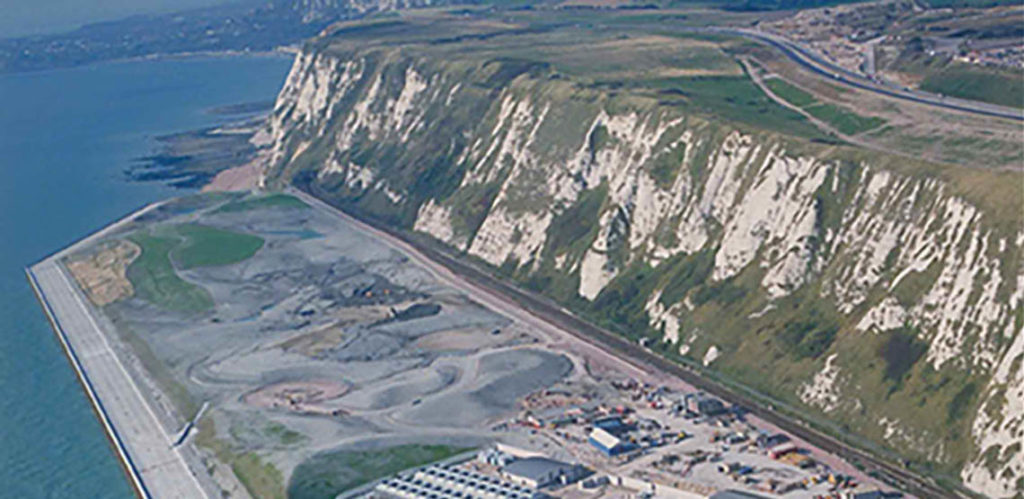 Three quarter of this new British land was developed into the future nature reserve of Samphire Hoe while one quarter of the land was taken up by the UK cooling plant for the Tunnel.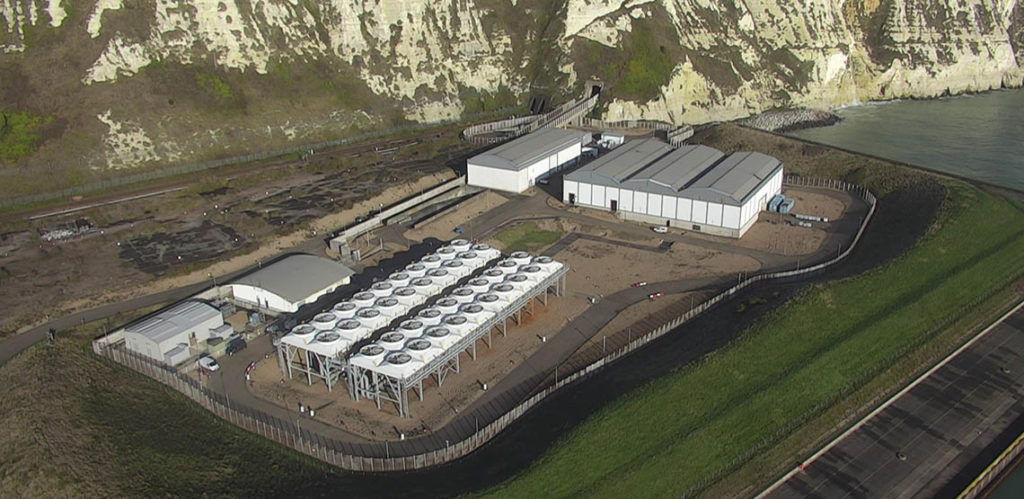 The future nature reserve was sown with a mix a 31 differents species of wildflowers. Samphire Hoe was opened to the public on 17 July 1997.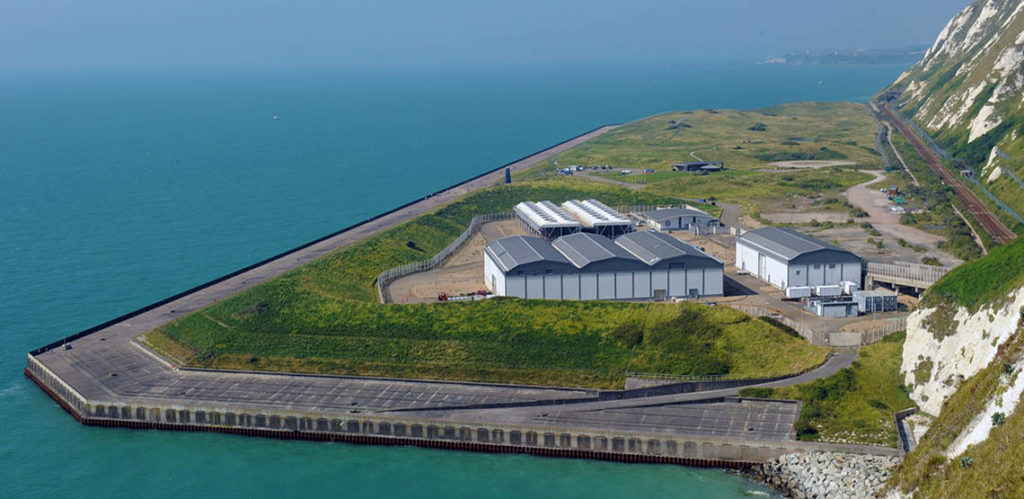 Samphire Hoe construction works in figures

5
million cubic metres of spoil desposited to create the new land

1.7 km
the total length of the sea wall

45
hectares of land reclaimed from the English Channel
Explore further
Wildlife
Did you know Samphire Hoe harbours 220 species of birds, 200 species of plants and 30 species of butterflies?
More information
History of Samphire Hoe
Find out the short but interesting history of Samphire Hoe from 18XX to its nature reserve state today.
More information