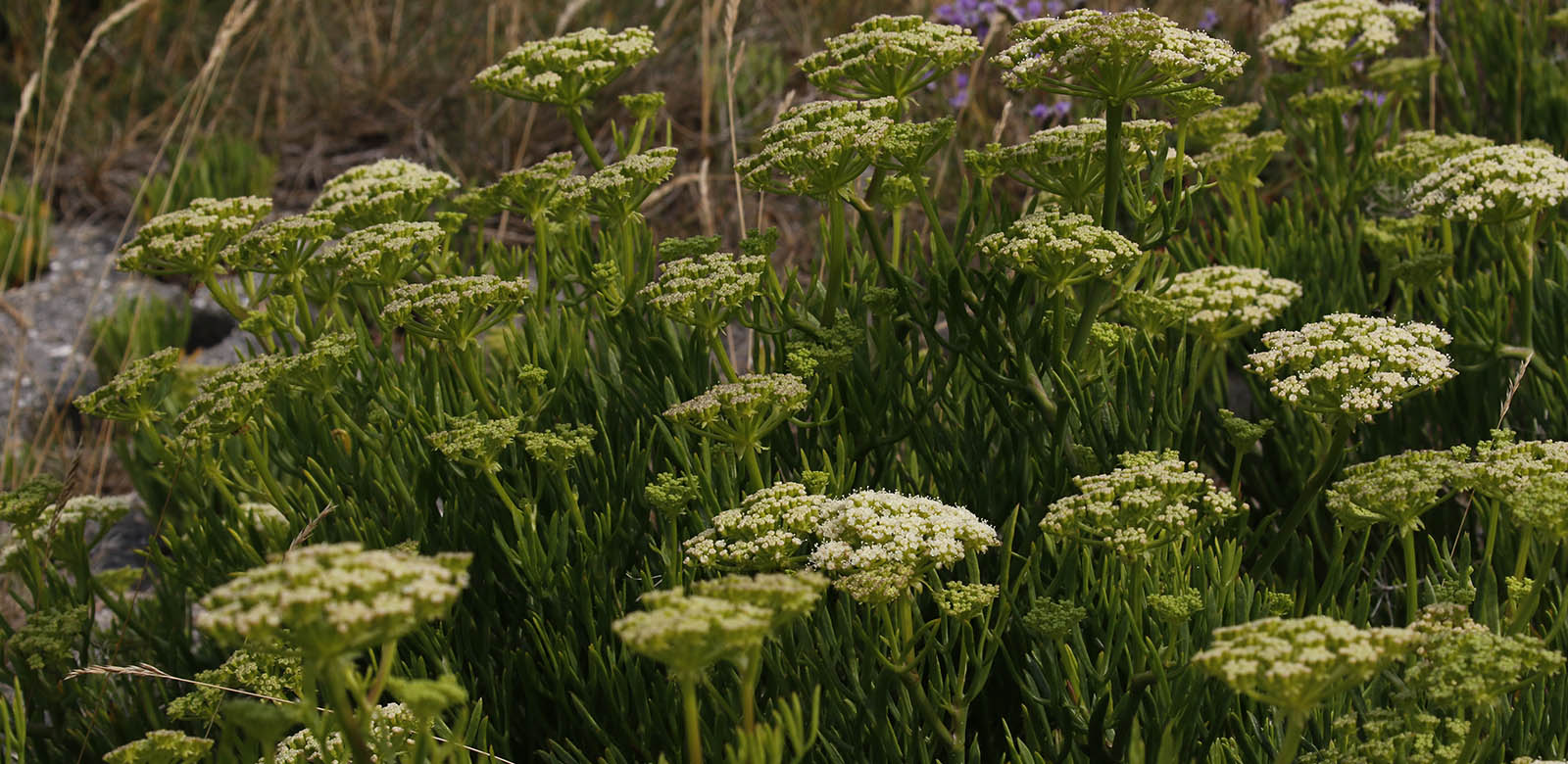 Why Samphire Hoe?
Here are some clues: lots of rock samphire, cliffs and a hoe, all right next to the sea…
A tale from Shakespeare in 1606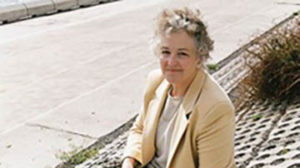 During the construction of the Channel Tunnel, the area was known as Shakespeare Cliff Lower Construction Platform. In 1994 at the time of the opening of commercial operations, a competition was organised by Eurotunnel and the Dover Express to find a new name for the newest part of England which was reclaimed from the sea. Hundreds of entries were received, from which the judges chose Samphire Hoe.
Gillian Janaway came up with the name which was selected. Having been an English teacher, she was familiar with Shakespeare's King Lear.
At the time that William Shakespeare was writing King Lear, he was said to have travelled regularly through Dover. It was his familiarity with the cliffs that may well have inspired his descriptions. To this day the first cliff on the West side of Dover is known as Shakespeare cliff.
Plant of the coast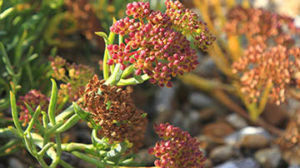 Rock samphire was once collected from the cliffs. Its fleshy green leaves were picked in May and pickled in barrels of brine and sent to London, where it was served as a dish to accompany meat.
The samphire that is most often eaten today is marsh samphire also known as glasswort or salicornia; it grows on the upper edges of salt marshes.
It is unrelated to rock samphire, which grows on the eroding edges of the cliffs. Rock samphire seeds were sown onto the top edge of the sea wall at the Hoe, where the plant is now thriving.
Land near the sea
The 40-hectare site was reclaimed from the sea during the digging of the Channel Tunnel. A 'Hoe' is a piece of land which sticks out into the sea and this is exactly what Samphire Hoe is.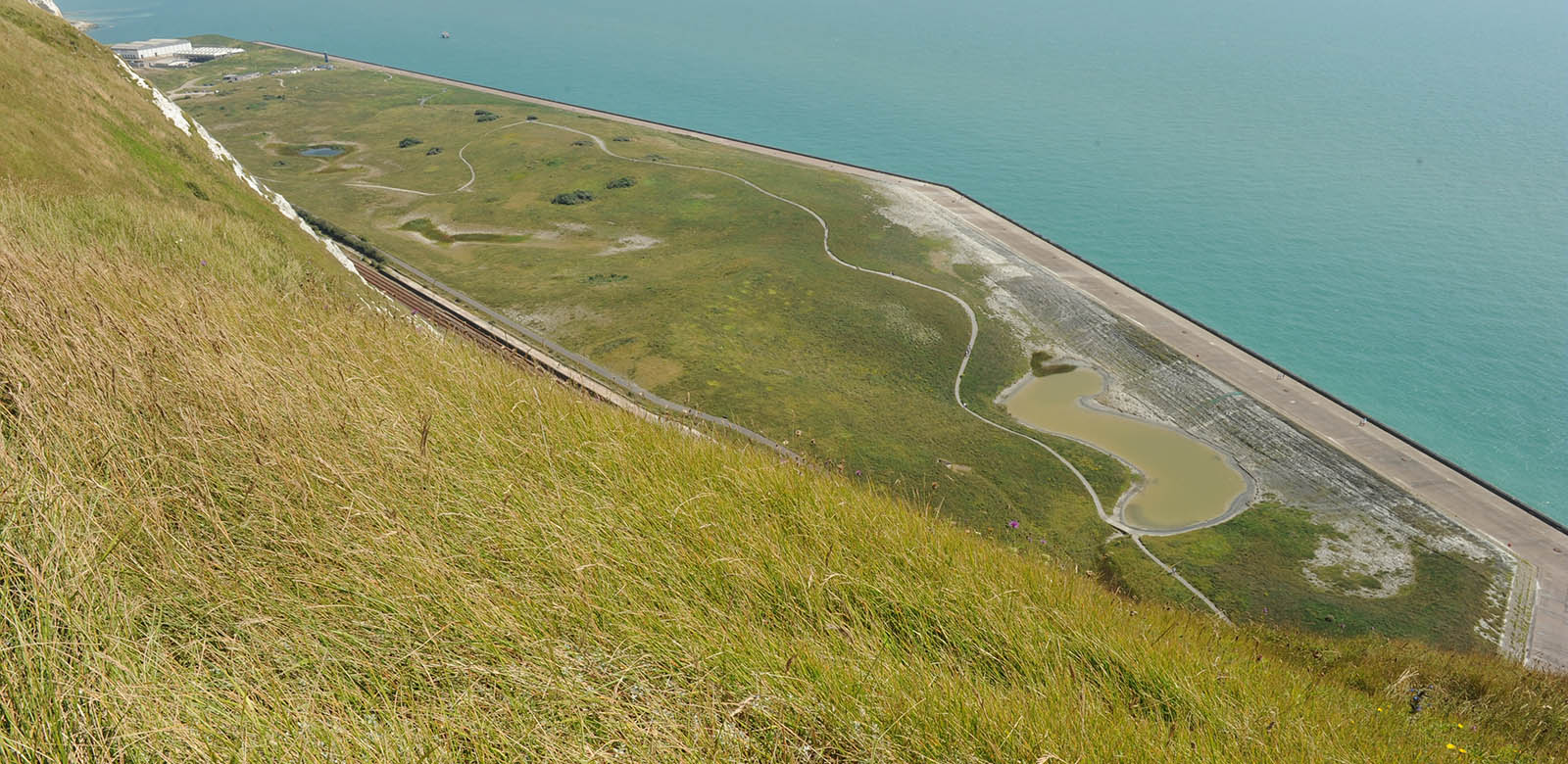 Samphire Hoe, more than a name!
A man-made park which is now a model of biodiversity visited each year by 100,000 people.